Hydrology and Fluid Dynamics
Research in the Hydrology and Fluid Dynamics track within Environmental Engineering Science covers some of the most modern open problems in environmental fluid dynamics, hydrology and water resources. Major themes include:
hydrometeorology (rainfall dynamics, land-atmosphere interaction, remote sensing),
eco-hydrology (impact of hydroclimatic variability on ecosystems and feedbacks on the hydrologic cycle and local climate),
contaminant transport hydrology (surface-subsurface interactions), and
water cycle dynamics and human health, and stochastic hydrology).
Our approach to these complex problems is multifaceted and ranges from advanced theoretical computational analyses, to unique laboratory and field experiments such as the long term Duke Forest experiment.
Opportunities for Graduate Study
PhD, MS
Doctoral and Master of Science study in environmental engineering at Duke is highly interdisciplinary, drawing on a broad slate of faculty in the Pratt School of Engineering and the Nicholas School of the Environment. Students have considerable flexibility in crafting a graduate program that suits individual interests, but the core of this curriculum is described in the Hydrology and Fluid Dynamics study track.
MEng
The department also offers a program of study towards the Masters of Engineering (MEng) in Environmental Engineering. This 30-credit degree program includes course work towards departmental requirements, an area of specialization, business and management fundamentals, and an internship or applied research experience. There are currently four areas of specialization offered within this degree program:
Environmental Engineering and Public Policy;
Environmental Process Engineering;
Ecohydrology and Environmental Fluid Dynamics; and
Environmental Nanotechnology
Hydrology and Fluid Dynamics Faculty
Adjunct Hydrology & Fluid Dynamics Faculty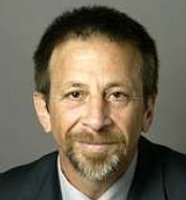 (1) All aspects of land-atmosphere and air-sea interactions (modeling and experiments) at all scales, including atmospheric dynamics, regional and global climate changes, hydroclimatology, soil-plant-atmosphere relationships, material dispersion and diffusion, and ecosystem modeling. (2)...